LPC, Therapist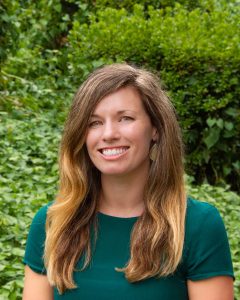 Hi there! I'm Amanda and I've been working in the field for over 10 years. I got into this field due to the simple fact that I'm fascinated by how our minds work and how each one of us can view this world so differently. I also really enjoy building the bond that often comes from being in a therapeutic relationship. I strive to create a non-judgmental, comfortable, honest environment with my clients. One thing I will always believe is the importance of building rapport and creating genuine relationships with one another. Once this is accomplished, the "work" comes so much easier! 
I received my Bachelors of Science degree in Psychology from the Pennsylvania State University and my Masters of Art degree from Messiah College in Mental Health Counseling. I'm licensed as a Licensed Professional Counselor (LPC) in the state of Pennsylvania and worked in Georgia as a Licensed Professional Associate Counselor (LAPC) at the beginning of my career. I have had the pleasure of working in multiple therapeutic settings over the years to include crisis, corrections, and community-based treatment. While I enjoy working with anyone that's interested in building the therapeutic relationship and beginning the process, I do specialize with young adults and adults; however, I have experience with children as well.
Approach to Therapy
My treatment approach is integrative and holistic, taking facets from Cognitive Theory and Humanistic Therapy the majority of the time. My favorite analogy, which was given to me by a colleague, is that therapy is similar to driving a car. You, the client, are the driver and I am the GPS. A well-functioning GPS will give you guidance, alternate routes, and you can choose to use the GPS depending on where you need to go. I tend to gravitate towards the above interventions with my adult clients and utilize play therapy and behavior modification with the younger crowd. 
My job is simple in my eyes – I am here to listen and be supportive. One of my favorite things about my job is being able to meet so many incredible people and be able to hopefully make a positive influence on their life, whether it be short-term or long-term. I look forward to being a part of your journey!