Being a teen is hard – no doubt about it.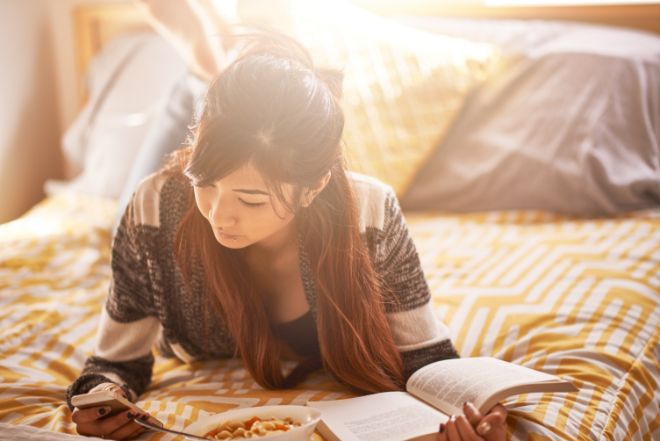 You're trying to figure out where you who you are and where you fit in. You're developing your own thoughts and opinions and they may or may not differ from your parents. And you're trying to understand that relationship with your parents or family as it continually evolves. Additionally, past friendships are changing, you're probably finding yourself with new groups of friends or maybe you're now in a relationship. Your emotions are changing, what feels like constantly, and you may be struggling to manage them. 
You're just a teenager, but are faced with major life decisions. What curriculum should I take in high school? Do I want to go to college and what should I major in? What kind of career do I want? Maybe you've had an unexpected family change or moved to a new town and feel like you're rebuilding your life. All the while trying to figure our who you are.
These are hard questions and situations for anyone, let alone someone trying to figure themselves out. It's only reasonable to expect that you'd feel anxious and overwhelmed with the situation or even maybe a little depressed.  
You start to wonder if everyone feels like this, or if it's just you?
You want to figure out how to handle these challenges or emotions, but you're not sure where to turn. Maybe you don't feel comfortable talking about some of the issues with your parents. Or perhaps you've reached out at school or at home but didn't find it helpful. We want you to know that you're not alone and you don't have to face your situation by yourself.
This is where VCC therapists can help.

 
They are specially trained in working with teenagers in therapy. We see a lot of teenagers from middle to high school, and we understand the challenges you face everyday. Our therapists have years of education, training, and experience in working with a diverse group of teens that enables them to understand your specific issue and how to help. 
You're able to form your own thoughts, but you likely have a lot of people telling you what to think, how you should do things, etc. But our therapists know this – you're in charge of you. You know the most about yourself. So in session, our focus is on you – defining your issues, your needs, and your goals – not what someone else thinks these things are or should be. 
We will talk to your parents or caretakers, but you need to know this: we will respect the confidentiality of our therapeutic relationship. We'll explain this to them so they understand the importance of this confidentiality in you getting the most out of therapy. We share general updates about our sessions that respects your privacy, or if someone is at imminent risk of hurting themselves or others. 
You may be skeptical about therapy. You may be seeking counseling on your own, had friends who've done it, or perhaps your parents or school counselor recommended it. This skepticism is natural, and you might need a few sessions to see if it's right for you. Therefore our goal is to help you become comfortable and build trust. We take time to really get to know you, so that we understand your goals to help you reach them. We know everyone is different and the foundations for successful therapy is the relationship, so we want to make sure you and your therapist are a good match. 
Common Issues Where Teen Therapy Helps: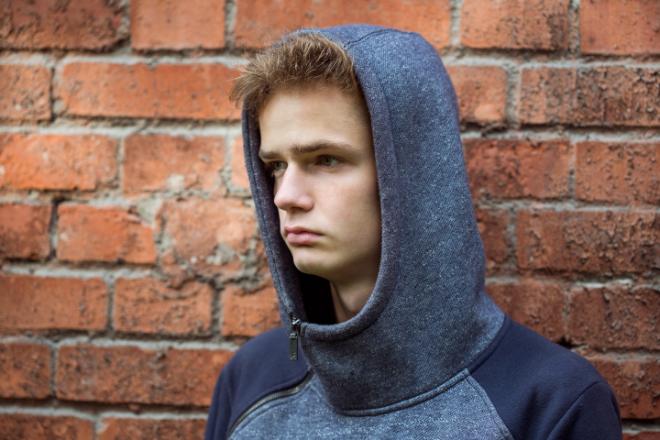 Teenagers are faced with new challenges, and can feel overwhelmed or unsure of what to do. Some of the reasons that a teen may come for therapy include: 
Anxiety: Anytime you feel overly nervous where it stops you from being you and doing things you need to do. This could be induced from situations in school (like tests, decision making, and social situations with others. 

Feeling like you aren't sure who you are or where you fit in

Low self esteem

Feeling down or hopeless, depression

You've experienced something traumatic or disturbing

Stress

Feeling overwhelmed and worried about your future

Bullying

You're grades are suddenly dropping and you've lost interest in school

Recent Transitions: Maybe you've recently moved, you're transitioning to high school or college, or your parents have divorced

You're experiencing grief or loss, such as a family member or pet that has passed away. 

Challenges with technology and social media
When you come as a teen for therapy at VCC, you will experience therapy that is personalized for you. You can: 
Learn strategies to manage the increasing amount of stress you face daily, tailored to where you are in life right now.

Understand your anxiety and depression and develop strategies to manage them that is personalized to your life right now.

Have a neutral person you can turn to to help figure things out, without feeling judged or worried about getting in trouble.

Understand yourself and the things that you value and are important in your life to help you find where you fit in.

Discover the power you have to be comfortable and confident making decisions.

Be empowered to better manage feelings and behaviors in your developing lives.

Feel comfortable, secure, and confident in who you are.
For teen therapy, the therapeutic process is intended to help you understand your thoughts and feelings, and figure out how to manage these feelings for where you are in your life currently. Our approach is one that includes both strength-based which views you as a true partner in the process. What this really means is that we identify and focus on the strengths that you have and that our therapists use techniques that are focused specifically on the particular needs of you. 
No matter what particular issue that brought you in for therapy, we encourage you to talk with your therapist about their experience and how counseling can help. They'll be happy to share their experience, as they're here to listen and work with you.
We work with teenagers every day so there is very little that will surprise us. Our therapists are not here to tell you what you should do or judge you. We're here to help you work through your issues so you can be comfortable and confident in who you are in your life right now. 
What to Expect For Teen Therapy 
Therapy starts with an intake appointment, when you will meet with the therapist to understand the counseling relationship. We'll gather details about your psychological and social background and the concerns that have brought you in for therapy.  We'll also focus on answering questions that you have so that you feel comfortable with your therapist. We can talk about goals that you have and what you would like to achieve during this process.
The second session begins the therapeutic process. Sessions are typically weekly and last for approximately one hour. During early sessions, our therapists will work to really get to know you and develop a meaningful connection to build a high level of trust. This will allow you to become more comfortable in sharing your thoughts and feelings without fear of being judged or getting in trouble. Our skilled therapists work to quickly gain this trust so that together we can get to the root of any issues you face. Here your therapist will use various techniques and strategies to work towards you become healthier and happier.   
As the therapeutic process progresses, sessions may reduce in frequency as changes are made and goals are achieved.  This process can differ from person to person, and we strive to tailor each experience to each individual client, collaborating between you and your therapist.  Discharge from therapy can occur when you feel comfortable and secure that skills and strategies that you have learned can be used outside of session successfully.
Your Next Steps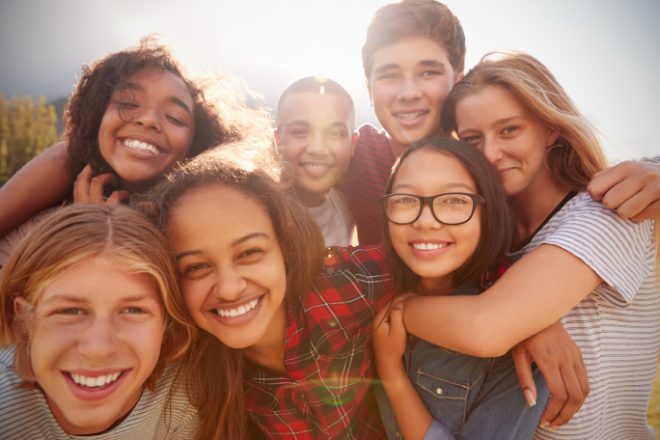 Getting past the challenges you're facing to find happiness and be successful at whatever you choose is possible. You can take control of you and you don't have to do this on your own. You can have a bright future. VCC is here to help. 
Contact us at 717-790-1700, info@valleycounselingcenter.com, or click the button below to schedule your therapy session today.
A Message for Parents and Caregivers
There's nothing you want more than the best for your teen. 
You want to be sure you've done all you can to set them up for a successful future. You've watched them grow and mature, but now, you might be concerned that your relationship is changing. You try to be there for them, but you aren't sure if you are helping. In some cases, you aren't sure how to be helpful. You're not alone. All parents face these same thoughts and challenges, so don't be discouraged. 
VCC therapists are here to help
Your teenager is developing their own thoughts and opinions and they are now able to understand how this impacts relationships. So, naturally, your relationship with your teen may evolve too. Adolescents can be faced with new challenges each day, and they might be unsure of where to turn.  There might be things you are seeing in their life that lead you to believe counseling will help, and having a safe space with a trusted adult can be beneficial. Many teenagers find value in this, and can feel empowered by having input in choosing their therapist. So, include them in selecting their therapist, allowing them to read the bios and find one they feel like they can make a connection with. Our therapists are specially trained in working with teens, and have experience with a wide range of issues and concerns.
If you and your teen are ready to start therapy, Contact us at 717-790-1700, info@valleycounselingcenter.com, or click the button below to schedule a therapy session for your teen today.