What is Art Therapy?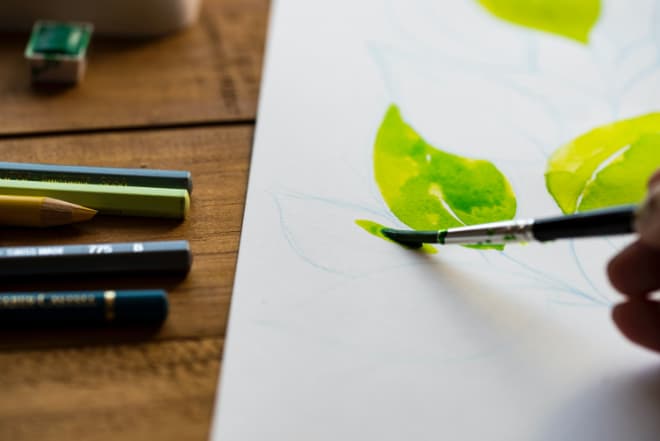 Art therapy is a blended field of practice that focuses on the relationship between psychology and art, and involves the use of creative techniques to help clients express themselves and gain greater self-awareness. With the guidance of a credentialed art therapist, engaging in this form of therapy can lead to a better understanding of oneself, including one's feelings and behaviors, and assist in developing essential life skills.
How does it work?
Art therapy is founded on the belief that self-expression through artistic creation has therapeutic value. It can also be a wonderful aid in self-expression when clients find it difficult to verbally articulate their feelings.
Art therapists are trained to understand the roles that various art media can play in the therapeutic process. They use a variety of media in their practice, including, but not limited to painting, drawing, watercolor, collage, sculpting, and more! Art therapy integrates traditional talk therapy and some form of visual arts as a specific, stand-alone form of therapy, but it can also be used in combination with other types of therapy.
Who is Art Therapy for?


You don't have to be "good" at art to benefit from art therapy, and you don't have to be a child, either! In fact, anyone can do art therapy! Art therapists are trained to work with individuals, couples, families, and groups in diverse settings. Examples include in hospitals, schools, senior communities, and crisis facilities. It has been shown to help reduce symptoms for a variety of illnesses such as depression, anxiety, chronic pain, trauma, interpersonal relationships, and more!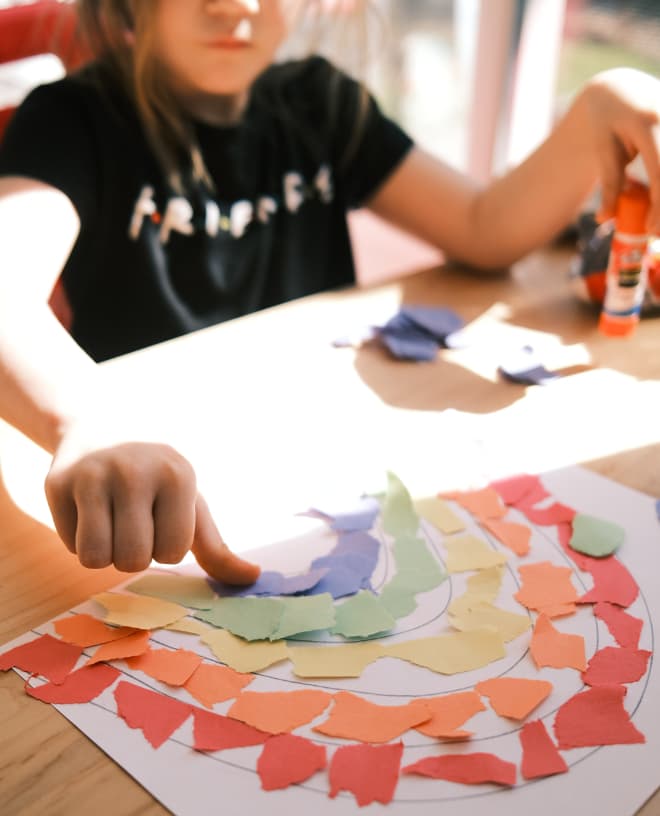 According to a 2016 study published in the Journal of the American Art Therapy Association, less than an hour of creative activity can reduce stress and have a positive effect on one's mental health, regardless of artistic experience or talent.
How is Art Therapy different from an Art Class?
People often ask how art therapy is different from an art class. While art classes are often focused on specific techniques to produce a certain outcome, art therapy is more focused on the process of self-expression. Art Therapy assists clients in making sense of their inner world, while an art class often aims to reproduce images of one's surroundings. There are no grades given in art therapy, and art therapists often welcome explorative, messy artwork under the belief that there is no such thing as "bad" art!
What should I expect from a typical Art Therapy Session?
Therapy starts with an intake appointment, when you and/or your child meet with the therapist to understand the counseling relationship. We'll gather background details and the concerns that have brought you in for therapy. During early sessions, our therapists will work with you and/or your child through artmaking to develop a connection and positive relationship. Once a level of trust has been built, self expression through creative outlets naturally unfolds. Here your therapist will use various techniques/strategies to work towards helping your child or family become healthier and happier.
Art therapy can take shape in 2 ways:
Non-directive: In this setting, the therapist follows the client's lead, letting the client naturally gravitate towards different methods of making that interest them. The therapist can observe and interact as the issues surface during and after artmaking, helping one process the identified themes of the work.
Directive: Here the therapist may introduce specific interventions with activities designed to help the client express their issues through art.
Each therapy room is equipped with specially identified artmaking and sensory materials, games, toys, books, or building materials. You may find yourself painting, sculpting, drawing, or building with legos in session! An art therapist will never force you to do anything that you don't want to do, but they will encourage you to explore new ways of creating.
VCC Therapists Can Help!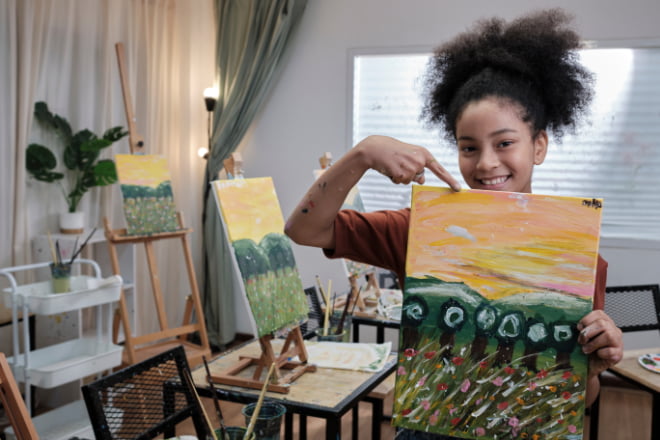 Our therapists are specially trained in art therapy and can help whether you are younger or older! Our therapists have years of education, training, and experience in working with a diverse group of people that enables them to understand the issues you are facing. When working with children, they are here to observe and help children process and work through issues through creative expression. They incorporate knowledge of child development and family systems into their therapeutic work.
If you are interested in getting started with an art therapist, VCC is here to help. Contact us at 717-790-1700, info@valleycounselingcenter.com, or click the button below to schedule your therapy session today.
What the Artists have to say!
While drawing I discover what I really want to say. ― Dario Fo
Art washes away from the soul the dust of everyday life. ― Pablo Picasso
For me drawing is an attempt to understand what I feel about the world I live in. ― Brian Froud
Paintings have a life of their own that derives from the painter's soul. ― Vincent van Gogh