LMFT, Owner, Clinical Director, & Therapist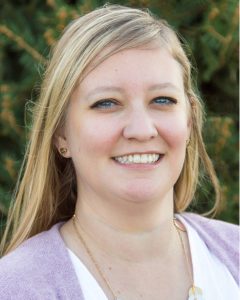 Hi, I'm Carina! I love working with children, teens, and families to help them through any challenges they face. My goal is to meet each client where they are at in life to help everyone move forward to a better place.  I also aim to provide a positive, safe environment where clients feel empowered to work through and process whatever they are struggling with.  Educating and sharing different challenges relating to human development and development throughout the lifespan is a passion that I hold and one I love to share with my clients.  I encourage anyone who is considering reaching out for themselves or a family member to do it! It's amazing what can be accomplished within a therapeutic relationship.  I consider it a privilege to help empower children, teens, and families on their journey to a happier and healthier future.
I graduated from Penn State University with a Bachelor's of Science degree in Human Development and Family Studies, with a Children, Youth, and Family focus.  I earned my Master's degree in Marriage and Family Therapy from Appalachian State University, with a specialization in Expressive Arts therapy techniques. I am a Licensed Marriage and Family Therapist (LMFT).
I specialize in working with children, adolescents, young adults, and their families. I strive to provide a strength-based and developmentally appropriate therapeutic environment for all of my clients.  I come from a collaborative approach, and believe that we can work together to find the best strategies for each client or family. I help this population through a wide range of clinical concerns such as:
Anxiety
Depression
Stress
Recent Transitions
Trauma
Divorce Issues
ADHD
School Problems
Approach to Therapy
When working with children, I have a play therapy room full of carefully selected therapeutic play materials such as sand tray, sensory materials, art materials, and other therapeutic toys and games. Depending on the situation and tailored to the client/family, I use a variety of strategies including Directive and Non-Directive Play Therapy, Sand Play Therapy, Narrative Therapy, Expressive Arts techniques, Parent-Child relationship techniques, and Trauma-Focused Cognitive Behavioral Therapy (TF-CBT).
When working with adolescents and young adults, I strive to build rapport quickly and focus on the client's strengths. I have extensive experience working with at-risk adolescents and young adults with depression, anxiety, trauma, and abuse.
I have training and experience in play therapy, family systems theory, family therapy, expressive arts, Cognitive Behavioral Therapy (CBT), Trauma-Focused Cognitive Behavioral Therapy (TF-CBT), and Mindfulness.
If you're ready to start your journey to a bright future, please contact me today!