LPC, Therapist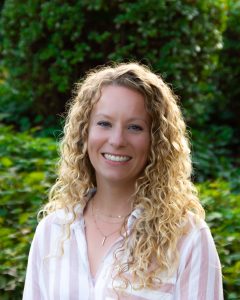 Hi, I'm Nicki! I love working with clients to see value in themselves and enable them to make positive changes in their life. I believe in creating an honest and trusting environment with each client, which is the foundation of our working partnership. I aim to create an authentic therapeutic relationship with each client and allow us to work through issues and make effective and lasting changes. 
I received my Bachelors of Arts in Psychology from Shippensburg University and my Masters of Arts degree in Applied Clinical Psychology from The Pennsylvania State University. I'm licensed as a Licensed Professional Counselor (LPC) in the state of Pennsylvania. Throughout my career, I've worked in a variety of outpatient and school-based settings. I have experience with a wide range of client populations, including children, adolescents, and adults, but I specialize in working individually with adolescents, young adults, and adults.
Approach to Therapy
My approach to therapy utilizes an eclectic blend of therapeutic techniques, choosing the best approach based on the needs of the client for where they are at in life. In the therapeutic relationship, I aim to create an authentic space for clients with an emphasis on trust and honesty. 
I am passionate about being able to help people realize their own self-worth and the potential to make lasting, positive changes in their lives. I love to help people during their individual journeys, working towards making a positive impact on their lives. I look forward to being a part of yours!