LPC, Therapist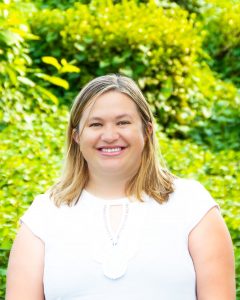 Hi, I'm Corinne! I love working with individuals who really want to better get to know themselves. I find the opportunity to hear your experience as sacred and feel that having someone bear witness to our struggles and triumphs is cathartic. I believe it's important to create an environment where clients feel safe and supported as they go through the journey of learning more about their feelings and themselves.
I graduated from The University of Tampa with a Bachelors or Art in Psychology with a minor in Biology. I earned my Masters of Science degree in Clinical Mental Health Counseling from Shippensburg University. I'm licensed as a Licensed Professional Counselor (LPC) in the state of Pennsylvania and a Nationally Board Certified Counselor (NBCC). I've worked in a variety of outpatient and school-based settings throughout my career. While I have experience with a wide range of client populations, I specialize in working with children, pre-teens, and teenagers.
Approach to Therapy
After my own experiences with counseling, I look to embody aspects that I found helpful while gearing treatment to the needs of each individual. While I have experience in a variety of different treatment modalities, such as client-centered, Cognitive Behavioral Therapy (CBT), Dialectical Behavioral Therapy (DBT), motivational interviewing, art-based interventions and play therapy, I look to explore with each client what works best in moving through their challenges. I look forward to connecting with you!