LCSW, Therapist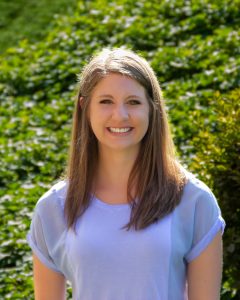 Traducido en Espanol Abajo (Translated in Spanish Below)
Hi, I'm Kirsten! I am a devoted therapist, who enjoys working with children, teens, young adults, and families to overcome whatever challenges life throws at them. I have experience working in a variety of community, in-home, and partial hospitalization settings with individuals who have difficulties including, but not limited to, trauma, anxiety, depression, life transitions, family separation, and substance abuse. I desire to build collaborative and empathetic relationships with each client, and find it a privilege to hear your story and support you in your own growth. I want to build on your strengths, increase your self-esteem and achieve whatever goals led you to therapy to begin with.
I graduated with a B.A in Psychology and Spanish from Susquehanna University. I earned my Masters in Social Work from the University of Pennsylvania, School of Social Policy and Practice. I am a Licensed Clinical Social Worker in Pennsylvania. I am bilingual in English and Spanish, and have clinical experience working with Latino immigrants on family reunification and acculturation difficulties. Additionally, The Neurosequential Model of Therapeutics (NMT ™) recognizes that I have completed NMT ™ Training Certification through the Phase I level.
Approach to Therapy
I begin therapy by taking time to get to know each individual's and families' unique gifts and challenges. The first few sessions we will work on building a strong therapeutic alliance, as I know that a positive working relationship is the number one tool in supporting my clients growth.
Once my clients and I build positive rapport, the true work can begin. I work with clients to develop individualized goals, which are strength-based and trauma-informed. I pull from my training in NMT ™, family therapy, Motivational Interviewing, Cognitive Behavioral Therapy, and Dialectical Behavioral Therapy to tailor treatment to each client. I strive to have a fun and safe environment, utilizing many regulatory, play, arts, and experiential based activities.
Feel like we may be a good fit? Reach out to begin your healing journey today!
En Espanol
Hola, Me llamo Kirsten! Soy una terapeuta devota, me gusta trabajar con niños, adolescentes, adultos, y familias para enfrentar cualquier desafío presente en su vida. Tengo experiencia trabajando en varios escenarios (comunidades, hogares, hospitales) con individuos quienes tienen diferentes dificultades, incluso trauma, ansiedad, depresión, transiciones en la vida, separación de familias, y abuso de drogas y alcohol. Deseo construir relaciones colaborativas y lleno de empatía con cada cliente. Para mí, es un privilegio escuchar su historia y apoyarles en su crecimiento. Quiero añadir a sus fortalezas, aumentar su autoestima, y alcanzar las meta que le trajo a terapia.
Me gradué de la Universidad de Susquehanna con unos enfoques de Psicólogo y Español. Recibí un Masters de Trabajo Social de la Universidad de Pennsylvania, Escuela de Política y Práctica Social. Tengo una licencia de trabajo social clínica. Soy bilingüe en Español e Ingles, y tengo experiencia clínica trabajando con inmigrantes latinos en temas de reunificación y dificultades de aculturación. También el Neurosequential Model of Therapeutics (NMT ™) reconoce que completé el entrenamiento NMT ™ hasta el nivel número I.
Enfoque Terapéutico
Empiezo terapia con tiempo para conocer las fortalezas y desafíos de cada individuo y familia. Las primeras sesiones empezamos construyendo una relación terapéutica, porque yo sé que la herramienta más importante para apoyar a los clientes es una buena relación.
Cuando tenemos buena relación, el trabajo real empezará. Trabajo junto con mis clientes para desarrollar metas individualizadas, informado de trauma, y basada en fortalezas. Yo uso el entrenamiento de NMT ™, terapia familiar, entrevistas motivacionales, Cognitive Behavioral Therapy and Dialectical Behavioral Therapy para darles una experiencia terapéutico personal. Quiero tener un ambiente seguro y divertido, utilizando muchas actividades basadas en experiencias, arte, y juego.
¿Quiere trabajar conmigo? ¡Contactame para empezar su tratamiento!