LSW, Therapist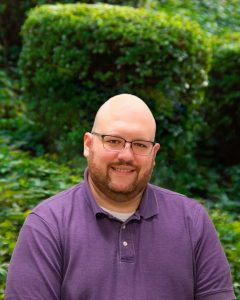 Hi, I'm Chad! I've spent my career working with children and families in many different roles and many different ways. I strive to meet my clients and their families where they are and help them to gain understanding of what has led to their struggles and work collaboratively on how to move forward. My goal in therapy is to help children and teens know why they feel and act and how these responses have been informed from their own experiences. My goal with families is to help parents and caregivers understand why behaviors exist and how to support and love their family members. Many families love their children, but none come with instruction manuals so it's part of my job to help break through barriers of guilt, self-doubt, and communication to help create knowledge and understanding. 
I graduated from Penn State University with a Bachelor of Science in Psychology with a Business option. I obtained my Master's degree in Social Work from Shippensburg University. I am a Licensed Social Worker (LSW) in Pennsylvania working towards my clinical licensure (LCSW). I love to learn and expand my skill set and have taken courses to broaden my skills to include Dialectical Behavioral Therapy, Cognitive Behavioral Therapy, Motivational Interviewing, Trauma Informed Cognitive Behavioral Therapy, and Narrative Therapy.
Approach to Therapy
Every therapist is different, and each brings their own views and ideas to treatment. I am no different, but I bring a different energy to treatment. I'm a huge nerd and love all things sci-fi, fantasy, and everything in between. I'm not afraid to have you tell me about the things you love and are passionate about! Like a certain movie, tell me about it so I can watch and learn why you like it. Love an anime or video game? Sign me up! Enjoy art and music? Tell me what medium and genre and we will work it into your treatment. I love learning about my clients and seeing what it is that makes you unique and what it is that I can do to make your treatment specialized to you. Therapy isn't always sitting around talking about the past – it's also looking forward and learning how we get there together using what you enjoy and are good at doing.  
I like to think of therapy as a cooperative experience and my job is not to control you or tell you all the things you are doing wrong. I utilize a strength-based approach to see what is going well for you and use that to build you up and tackle the issues that have brought you to treatment. I like to think I give you tools out of my toolbox and show you how to use them to build what you want for yourself in your future. We create the blueprints together based on what you want, I show you the tools to use and help you figure out if something does not go as expected, but you are the one doing the building and I'm standing there with you to help and give you that congratulatory high five when it's all done.