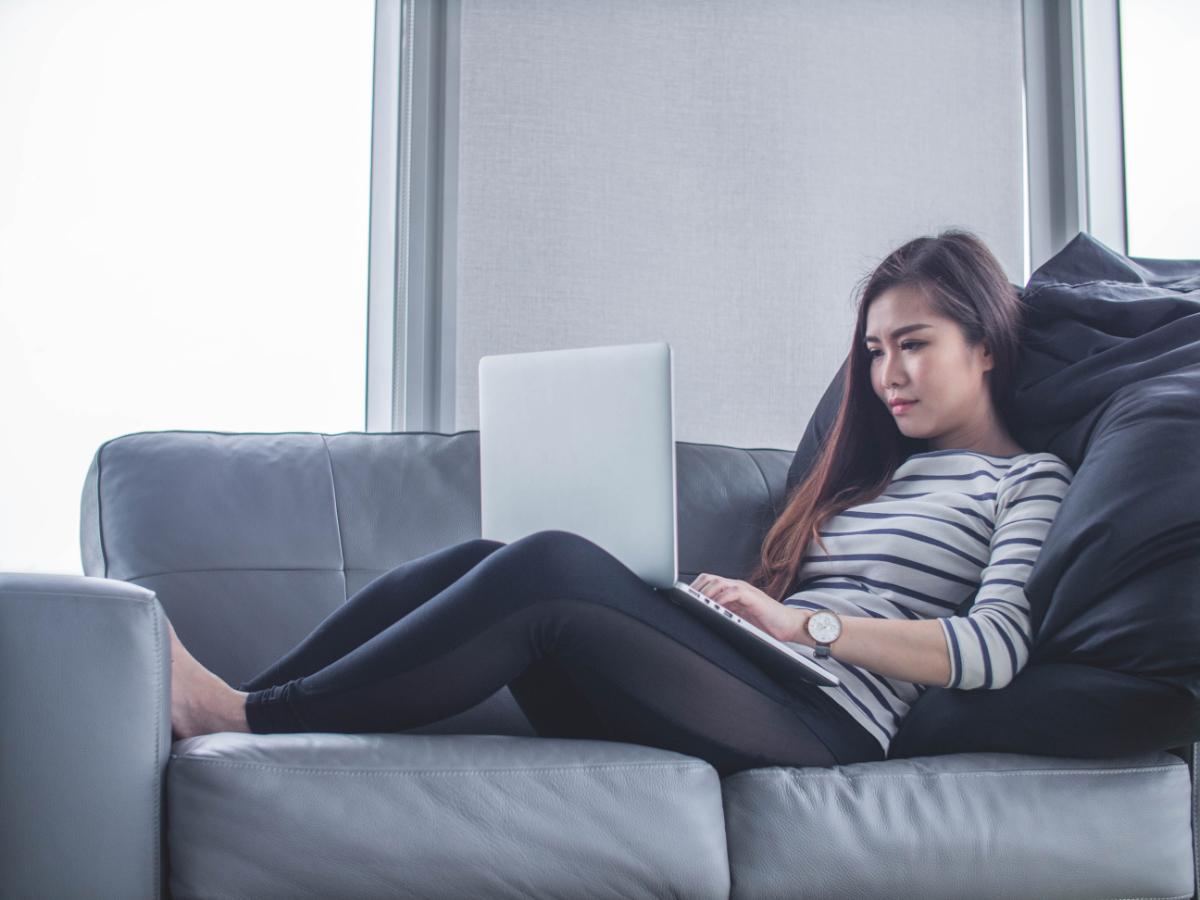 The COVID-19 (coronavirus) pandemic has changed our lives as we know them. With the rapid spread of the virus, the past couple weeks have seen schools and non-essential businesses close. County after county entered quarantine, until recently when the entire state was put under "stay at home" orders.
It's natural for a pandemic like COVID-19 to cause anxiety, worry, stress, or even depression. Children and teenagers will certainly have a range of emotions as their normally structured lives have changed. Schools are moving to online learning and they aren't able to socially interact with friends. Sports, school plays and performances have been canceled and they probably sense the anxiety and stress in their parents. It's normal that they may be struggling to deal with the emotions from all of this sudden change.
You may be worried about continuing or starting mental health therapy services for them in this time. Perhaps you may have family with health conditions that lead you to limit interactions more stringently. You may have a lot of worry and anxiety about leaving your home and becoming infected with COVID-19. No matter the reason, there is another way for people to continue counseling through telehealth, or online therapy.
What is telehealth, teletherapy, or online therapy?
Telehealth is a platform that allows professional health care services to be provided virtually online. Teletherapy, or online therapy, is a virtual visit specific to mental health therapy. Therapy is provided through a HIPAA compliant, secure video platform where you communicate with your therapist using your electronic device (phones, tablets, or computers). The clinicians will be in their typical office setting and the clients can be at home or work, really anywhere they have a comfortable, secure space to meet.
Why is teletherapy used?
It can be used for lots of reasons, but typically when a client cannot come into the office for a session, it can be used in place of a traditional therapy appointment. It can be great for someone who doesn't drive, or a teen who has difficulty coming into the office due to transportation. It's also be helpful for busy schedules, or for parents who have trouble finding childcare for other children. Research has shown that online therapy can be very effective for mental health care.
During the COVID-19 pandemic, health and government officials have issued "stay at home" orders for Pennsylvania and are recommending people limit interactions with others as much as possible to prevent the spread of the virus. Offering teletherapy helps our community to support these initiatives. We are using teletherapy right now to be able to continue to provide therapy services while our families and clients are practicing social distancing and limiting travel.
How do I get started with teletherapy?
If you are a current client with VCC, simply email us at info@valleycounselingcenter.com or give us a call at 717-790-1700 to let us know you'd like teletherapy sessions. If you are new client, just like you would for an in-office appointment, you can contact us at the same email or phone number above to schedule your initial appointment. We'll then send you a link to our client portal where you will fill out your intake paperwork at least 24 hours prior to your appointment time.
VCC uses a HIPAA compliant, secure teletherapy platform that is integrated with our client portal and electronic health record application, SimplePractice. We don't use Zoom, Skype, or Facetime since these platforms are not HIPAA compliant.
Instead of coming to the office, you'll receive a link by email about 10 minutes prior to your appointment. Find a quiet, private, and secure space for your session and use the internet accessible device of your choice to click the link and you're there in your session!
Potential challenges with teletherapy
We realize that change can cause anxiety and fear. Our team will take the time you need to answer questions you have and help you get set up. For parents, your children and teens likely use technology everyday, so know that they will be quite comfortable. We've even found that some clients enjoy showing us things from their home!
As with any technology, there can be technical issues. However, our team is experienced with our platforms and can troubleshoot problems. We also have a fallback platform that we can utilize if we have problems.
Insurance coverage for teletherapy
Many insurance providers had started to offer teletherapy coverage, but due to the COVID-19 pandemic, all providers that we are in-network with are covering teletherapy services. We can perform a benefit check to tell you your co-pay, co-insurance, or deductibles for your coverage. Our client portal will allow you to securely enter credit card information for these payments.
What should I expect?
Teletherapy sessions are very similar to in-person therapy appointments, with the added convenience of not needing to come into the office. Your therapist will still be in their office, and be able to provide the same space and confidentially that you expect on their end. We do ask that you try to find a similar quiet and secure space at your home or office and plan to limit interruptions. We have found that some clients prefer to use headphones for more privacy. Learn more about teletherapy: VCC Teletherapy
Is teletherapy right for you?
Teletherapy is an excellent fit for many of our clients. It can allow you to continue or start therapy to improve your mental health when an in-office visit is difficult. However, there are some areas where we feel teletherapy can be a challenge to be effective. We encourage you to contact us so we can discuss your particular needs and give you options.
For the majority of our clients, we feel that teletherapy will work well. During the COVID-19 pandemic, we believe it is important that everyone has access to high quality mental health care. Teletherapy allows us to continue to provide these services to help our community as we navigate through this difficult time.
Teletherapy is not right for everyone. If you are having suicidal thoughts or experiencing a mental health emergency, please call 911, go to an emergency room, or call your local or state crisis agency.
Although teletherapy is appropriate for many mental health concerns, it is not appropriate for a severe mental health crisis, such as suicidal thoughts. These situations require in person attention. If you are having suicidal thoughts or experiencing a mental health emergency, please call 911, go to an emergency room, or call your local or state crisis agency.
Teletherapy during COVID-19
During this COVID-19 pandemic, we know the current situation is raising fear, anxiety, and stress in our communities. Many families are now together more than they have been. They are adjusting to new normal, such as working from home and remote learning for school. Perhaps someone close to you has been infected and you are worried.
Teletherapy is a great solution during this time. It allows our clients and our team to practice social distancing while providing therapy to help with anxiety and fear caused by this crisis. We believe this allows us all to do what is necessary to flatten the curve to get through this pandemic.
Getting started with teletherapy at VCC
If you're ready to get started with teletherapy, contact us at info@valleycounselingcenter.com or 717-790-1700. We'll gather your information and schedule your first intake appointment. We can answer questions and get you set up for your teletherapy sessions.
Please note that we are able to serve residents of Pennsylvania, who are physically in Pennsylvania for their appointments. During this COVID-19 pandemic, we are happy to serve anyone in Pennsylvania.